Argo's Duncan: No signs of slowdown in E&S space
The momentum of business flow and premium increases in the non-admitted channel has continued, Argo's head of E&S Marsh Duncan recently shared with this publication, though the executive also urged underwriting caution as loss costs pick up.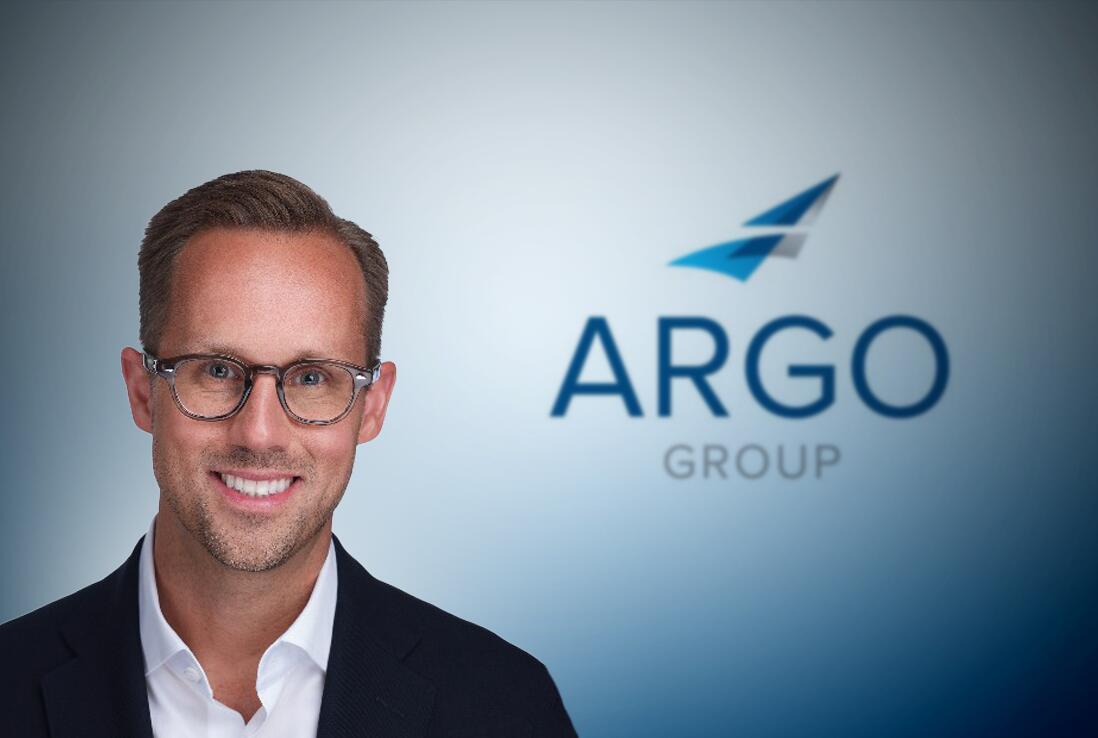 Commenting on the rate environment, Duncan told The Insurer he is pleased with the sustainability seen so far this year.
"If you go back to the end of Q4, in Q1 after almost four years of rate increases you would expect some type of natural moderation of rates but everyone's been really pleased with the sustainability of the rates," Duncan said.
He added: "We haven't seen huge impacts from new capital yet. That's a good thing, and I think we all have to be disciplined and continue that."
Yet with loss costs potentially surging in response to higher economic inflation driven by supply chain disruptions and a labour crunch, Argo's president of E&S said the industry needs to be operating with an abundance of caution.
"We've all benefited from the improved rating environment in the last three or four years, and we've got to be really careful not to give it all right back," Duncan said.
Talking about the sustained pick-up in inflation and loss costs, he added: "You can't just let that eat away all the progress that we've made."
Duncan also spoke about how his team, operating in different lines of business, has been managing the changing environment internally.
"It's a lot, and for us, we're trying to really work on making sure we have constant feedback between our underwriters, our actuarial team, and even [our] claims team, constantly keeping those channels [of communication] open. So we can deal with it as best we can," he said.
Duncan said the favourable momentum in E&S market conditions in 2021 has mostly continued through the first half of this year, noting that Argo's continuing US operations grew gross written premiums by 5.1 percent in the first quarter.
"I think we're still in very favourable operating conditions, and I'm really happy that our teams are capitalising on it," he said.
Strategy the same under Bradley
Duncan was speaking to this publication shortly after his company announced underwriting income doubled in the first quarter to $23mn, and the US business unit improved its combined ratio by 3.1 points to 93.3 percent.
Argo is in the midst of a strategic review, after it confirmed this publication's earlier reporting that investment bank Goldman Sachs had been hired to explore a range of strategic options, including a sale, merger or "other strategic transaction".
With the review ongoing, Duncan emphasised that his company's strategy has remained the same under interim chief executive Tom Bradley as under Kevin Rehnberg, who has been on medical leave since the beginning of March.
That strategy includes de-emphasising Argo's international business to focus on US specialty, as well as targeting growth in its core US construction, professional liability, environmental, surety, casualty and inland marine businesses.
Argo has also taken steps to curb volatility in the business, selling off its reinsurance operations and doing a renewal rights deal on its property book with Westfield Specialty. Expense management is the third pillar of the strategy.
In-person meetings "refreshing"
Duncan also noted how "refreshing" it has been to go back to more normal working conditions, in particular the return of in-person meetings.
"It's great to be able to see your clients and your underwriters in person again," Duncan said. "We've grown these businesses in the wholesale marketplace, mostly through high levels of service, and you've got to be in contact with customers."
Duncan noted that "video" or remote work isn't going away and is "still very convenient", but added that it has "been great to spend time with our clients in person again".
Nonetheless, Duncan said Argo was "thriving" off of its hybrid working model, and suggested that in a tough hiring environment, his company was benefitting from competitors mandating a return to office five days a week.
"It's been really helpful in attracting new talent," Duncan said.