RPS: Some new casualty entrants won't survive next five years
The casualty entrants in recent years have helped stabilize the rate environment in desirable classes such as commercial construction and manufacturing, but "some of the new entrants won't survive", according to a July report from broker Risk Placement Services (RPS).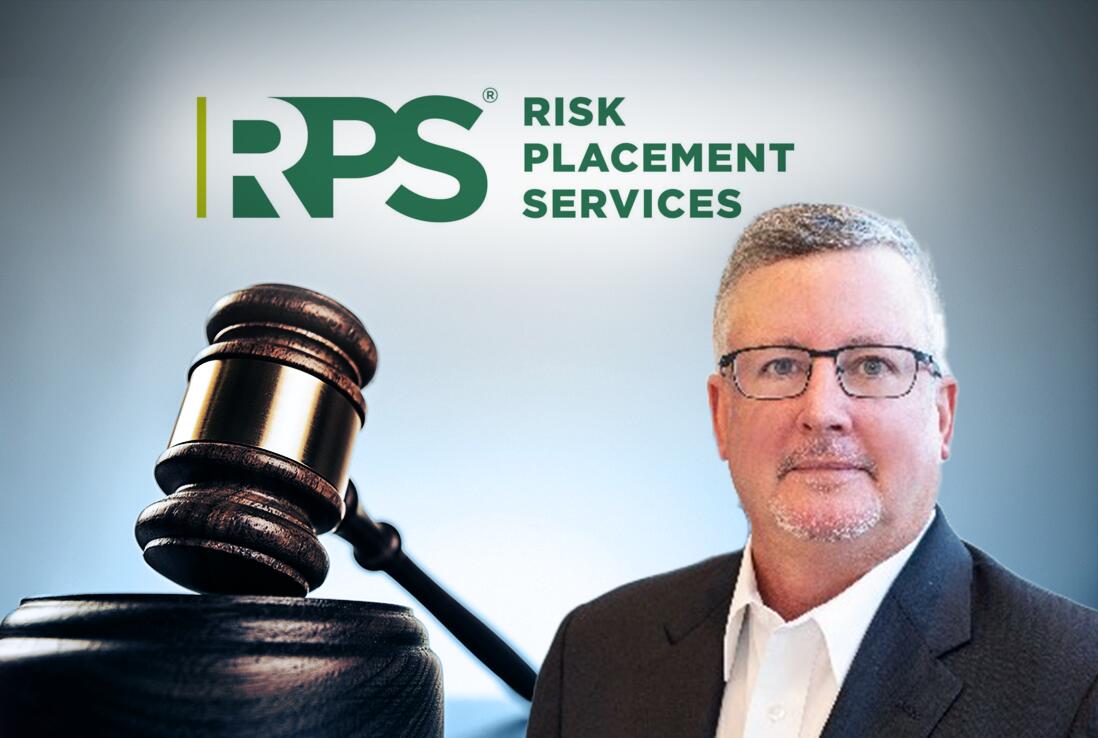 The wholesale broking subsidiary of Arthur J Gallagher said that nearly 30 new and well-capitalised insurers have come on the scene since 2020.
RPS described the market as "very competitive" for some coverages, with many carriers trying to get between 8 and 10 points of increase this year in the knowledge that their loss costs are liable to increase by roughly 9 percent on average.
However, the broker said the "reality is more nuanced", with many carriers getting around 10 percent rate increases on the first $5mn to $10mn of coverage but rates flat to up 5 percent in excess of $10mn.
"As a broker, it's important for us to seek out new capacity, but frankly we know that some of the new entrants won't survive," said Bill Wilkinson, president of RPS National Casualty Brokerage, in the report. "I've never seen this much capacity flood into the market in my 33-year career, and I don't think it will ever happen again."
Wilkinson expanded on these comments during a webinar to discuss the report's finding.
"Whether the new MGAs and new carriers will be around in the next five-plus years, I don't know the answer to that. We've had three already close and fail. And in my estimation, I make it that 15 to 20 percent will fail over the course of the next five years," Wilkinson said, noting that this was his personal view and not necessarily that of RPS.
Wilkinson said that there are pluses and minuses of participating with some of these new market entrants.
"The plus is the new capacity is creating a great levelling effect," he said. "The minus is if they do go out of business and there's a claim, who's going to be around during the run-off period? That causes concern."
Wilkinson continued that, in addition to these new market entrants, a lot of existing carriers have been conducting loss portfolio transfers. "That ultimately cleans up their balance sheets as well," he said.
"So it's a competitive rate environment," he continued. "There's some classes of business that are tougher than others, but if you look at commercial construction and manufacturing, that's probably our most aggressive space as far as getting decent rates."
In the report, however, RPS suggested that the fresh capacity is not universal across all businesses. It also warned that participants need to be careful with whom they are working and how stable they are if claims increase.
"We recently saw three new transportation partners focused on excess trucking businesses with 250 units or less, and they were undercutting the market by 10 to 30 percent in some cases," said Wilkinson in the report. "Then we had three new wrap-up projects' markets pop up in construction that were doing the same thing."
Wilkinson noted that eight to 10 markets are now needed to build up $100mn in casualty capacity, compared with three or four markets three years ago. Pricing is up three to four times from a few years ago while terms are more restrictive.
"There's hardly anybody putting out $25mn anymore, and there is a lot of quota sharing going on, which historically we would never even do," he said.
RPS said that the casualty market is more volatile than a few years ago, with a lack of clarity over much capacity a carrier may or may not give.
During the webinar, Wilkinson also noted that "the loss trends are terrible".
"And I feel like nuclear verdicts are going to continue to rise," he said. "Nuclear verdicts are defined as verdicts over $10mn but we're seeing a lot in that $25mn to $100mn range as well. I think the jurors are more focused on punishing corporate America regardless of fault or liability, which is causing a lot of these problems."
Some difficult areas
RPS in the report suggested that the growth trend in casualty is expected to continue.
The broker said that some challenging classes remain due to a lack of capacity, such as habitational, public entity and education. But many new carriers are going after that business in excess of $10mn in an attachment point.
RPS said that casualty rates continue to increase on multifamily residential projects, especially affordable housing policies, as well as wildfire, land clearing and law enforcement legal liability coverages, all of which are difficult areas.
The broker said the marketplace is shrinking for anything involving younger children, such as water parks, trampoline facilities and indoor kart tracks.
Loss-challenged areas also include law enforcement, active shooter and sexual abuse and molestation. All of these are seeing increasing claims and rising claims costs.
Other challenging casualty areas include agriculture and any businesses with foot traffic such as hospitality, bars or nightclubs.
The report also highlighted bright spots in the market. Products, manufacturing and commercial construction are all seeing more positive performance and plenty of capacity to write contracts. RPS explained that these three areas are typically high severity but low frequency so there are not a large number of claims.
The broker added that even wildfire – which has been tough in recent years due to western US fires – is getting easier to place as a result of increased capacity because of higher rates.
Claims in new places for habitational
The habitational sector remains challenging for insurers "and it is getting worse", said the report. This sector is facing a rise in claims in everything from assault and battery, hospitality and human trafficking.
"From a habitational standpoint, we're starting to see claims in new places," said Adam Mazan, area president for South California at RPS, in the report.
In addition to claims traditionally being common in California, they are now being seen in Texas, Georgia and Florida. RPS said Georgia in particular has become a challenge because of recent assault and battery claims.
"You're seeing more issues pop up across the entire habitational lines of business versus what it was years ago, when it was predominantly slip-and-fall exposure," Mazan said. "Now, not only are the costs of slip-and-fall claims increasing, but you have violent crimes, human trafficking and then habitability all thrown in there too, which is making the market more challenging than it had been in the past."
RPS reported that the rate per door for many habitational policies is closer to $100 now compared with between $40 and $50 as recently as 2020. These higher rates also have more restrictive terms.