Everest Insurance realigns US casualty into wholesale, retail and industry specialties under Sandler
Everest Re's insurance division has realigned its US casualty business into what it described as a unified structure led by David Sandler with three distinct segments of wholesale, retail and industry specialties in a move it said will best serve its distribution partners.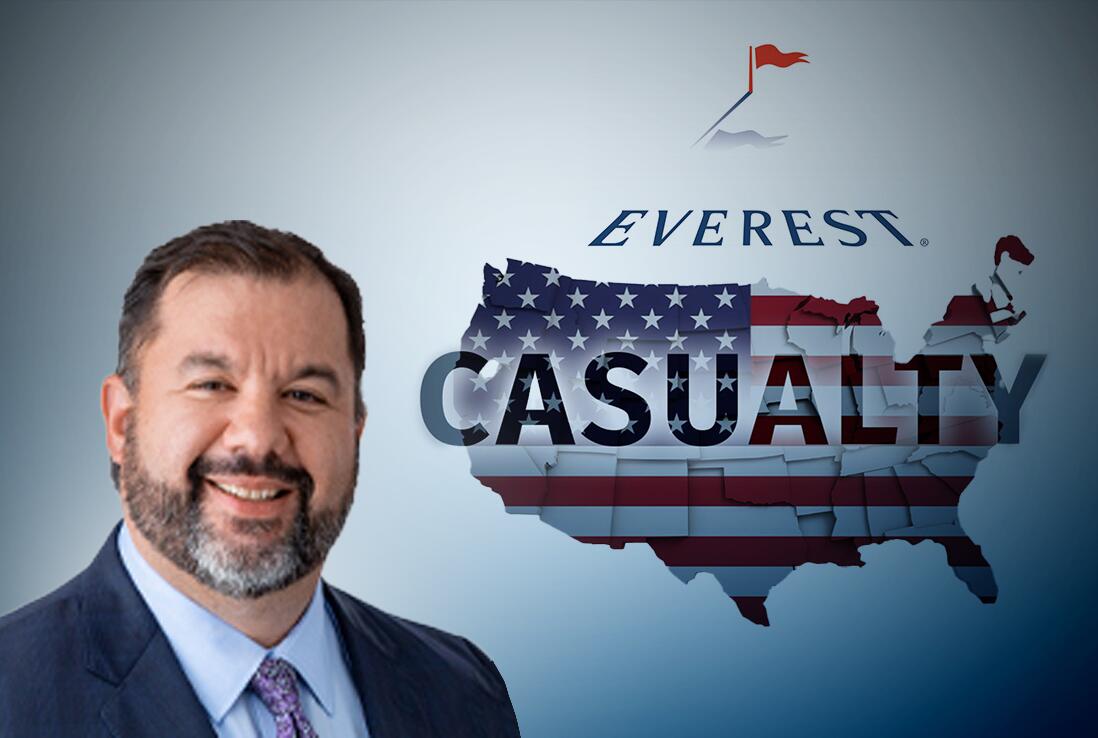 In a statement, Everest Insurance said that the "simplified structure and sharpened focus on deep domain expertise" would further distinguish its offering in the space and benefit customers and trading partners.
The carrier added that the strategic realignment in US casualty will create greater distinction between its retail and wholesale offerings and better align primary and excess in the retail sector.
The change is part of a broader strategy by the Bermudian to simplify and streamline across all major product lines "with the people, technology, and infrastructure that best position Everest to meet the specific needs of its trading partners", the statement continued.
In his newly created role as president of US casualty former AIG executive Sandler will report directly to Everest Insurance president and CEO Mike Karmilowicz and lead the strategic direction of the business.
Other management changes as part of the realignment include the appointment of Mike Harnett as CUO of US casualty, reporting to Sandler.
Michael Finnegan will continue in his role as head of wholesale casualty, also reporting to Sandler.
Commenting on the move, Karmilowicz said: "Our united US casualty business reflects Everest's deep commitment to the evolving needs of the retail and wholesale marketplace, and best positions us with the speed, flexibility, and entrepreneurial spirit our clients and brokers have come to expect from Everest."
He added that he would work with Sandler and the carrier's senior leadership team to "fuel sustained growth" in casualty and strengthen its specialized offering with "targeted, channel-specific products and services that create more value in the market."
Sandler joined Everest in April 2016 after more than two decades at AIG and was most recently president of Everest's risk management group, which includes the company's risk management portfolio as well as its workers' comp, middle market primary casualty, energy, and multinational business units.
Harnett joined Everest in October 2017 from Chubb and has more than three decades of middle market, national accounts casualty and other relevant line of business industry experience, said the statement.
Finnegan joined in January last year from Liberty Mutual and has more than three decades of insurance industry experience with "deep casualty and wholesale domain expertise".
"Our customers want to work with Everest because we use our extensive resources and local knowledge to provide tailored offerings across a diverse and growing set of products, and with the streamlined structure for our US casualty offerings, we are ensuring our company is best positioned to deliver for our business partners," said Sandler.
"This move will build on our broad experiences to increase our speed to market, and most importantly, help us continue to deliver the highest standards of service," he concluded.