Nationwide E&S targets HNW segment with $1bn California wildfire capacity
The $1bn of capacity allocated by Nationwide E&S to write wildfire coverage in California is targeted at the high-net-worth (HNW) segment with products distributed by a select group of wholesalers including Gorst & Compass, Burns & Wilcox, RT Specialty and Hull & Company as distribution partners, The Insurer can reveal.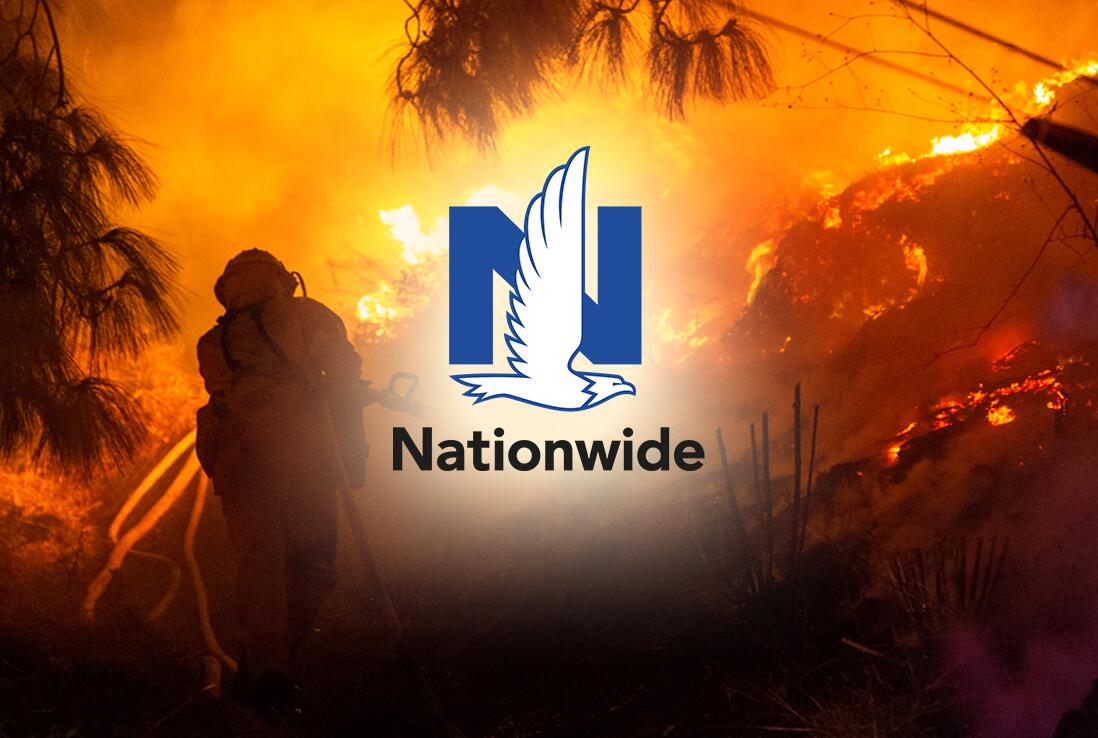 The move comes as other carriers have been retrenching from the admitted California HNW homeowners market, including AIG's Private Client Group in a move first revealed by this publication earlier this month.
Nationwide E&S started offering the coverage just over two months ago, and has since received approximately 400 submissions, of which "the hit ratio is between 10 and 20 percent", the firm's president Russ Johnston told The Insurer.
The company is currently working with a select group of wholesalers as distribution partners for the offering, including "one or two that are very California-centric in their orientation" such as Chatsworth-headquartered Gorst & Compass.
While some carriers have pulled out of certain segments of the California admitted homeowners market in response to repeated catastrophes – largely wildfire losses – Johnston said an opportunity has been created, and Nationwide E&S can take advantage by deploying the capacity.
"There are some very good risks that, on the personal lines side, tend to be more oriented around the traditional HNW market. The admitted market is just struggling to support that customer segment for all the obvious reasons – freedom of rate form, technical pricing, etc," said Johnston.
"As the rest of the industry is throwing the baby out with the bath water, it's sort of a classic E&S play to step in with a bit of capacity, and be really smart and help customers when the market is distancing themselves from it," he added.
"It's classic underwriting," Johnston said.
"Let's pick really good properties that either from a construction or protection perspective, lend themselves to being a better risk with low to moderate exposure."
Sources had previously said that the Nationwide approach is focusing on excess HNW homeowners business with low- to mid-level wildfire exposure.
Tactical play
Describing the California HNW expansion as "very much a tactical play for us", Johnston said once Nationwide E&S has deployed the $1bn of capacity, the company remains open minded as to whether it will offer more, provided it makes sense from a pricing and risk perspective.
But the executive said there was a limit on how much capacity Nationwide E&S is willing to put to work.
"I don't want to wake up tomorrow and be the largest wildfire non-admitted market in California – that's not the strategy.
"And I suspect whether it's a year from now or three years from now, the admitted market in conjunction with the regulators will sort of figure out a better long-term solution," Johnston said.
In the coming years, Johnston predicted, local government, California's utility companies and the insurance industry will work together to create a longer-term solution for the disrupted homeowners market in the state.
"But in the near term, it's obviously creating some opportunity for the non-admitted market," he said.
On top of the coverage itself, Johnston said Nationwide has also partnered with a wildfire protection company to help clients manage and mitigate their exposure.
"Anytime we see something on the horizon we're going to throw our wildfire protection services at it to help, again, minimise the exposure," Johnston said.
The new push from Nationwide E&S comes as the insurance industry tallies up its losses from what was yet another significant wildfire season along the West Coast.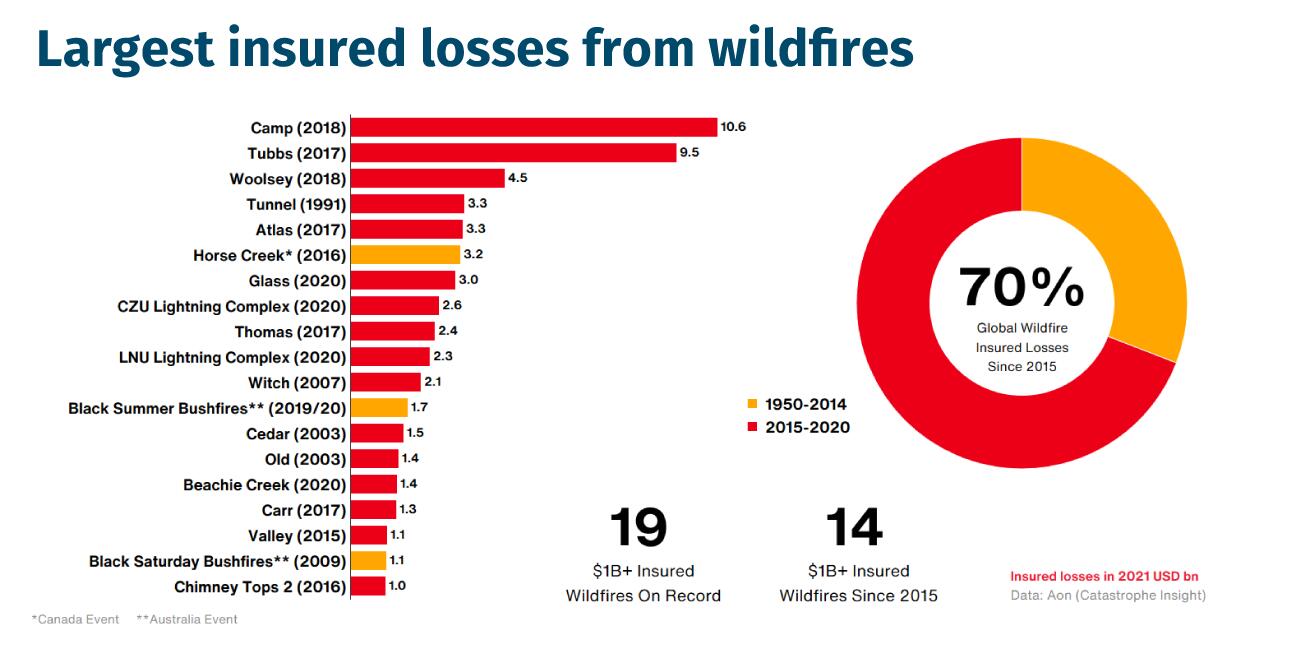 As The Insurer has previously reported, three of the last four years – 2017, 2018 and 2020 – have generated wildfire losses in the US that exceeded $12bn.
Data from a report published by Aon and Zesty.ai earlier this year showed that of the 19 historical wildfire events that have resulted in more than $1bn in insured losses, all but three took place in the US.
And of all the insured wildfire losses paid out since 1950, 70 percent of the total was for events that took place between 2015 and 2020, highlighting the heightened risk posed by the peril in recent years.