New PURE E&S platform to target California and several East Coast states
Tokio Marine-owned Privilege Underwriters has launched E&S platform PURE Specialty Exchange (PSE) in a move it says is aimed at addressing the increasing needs of its high net worth (HNW) customer base for non-admitted solutions, including in areas where admitted carriers continue to retrench.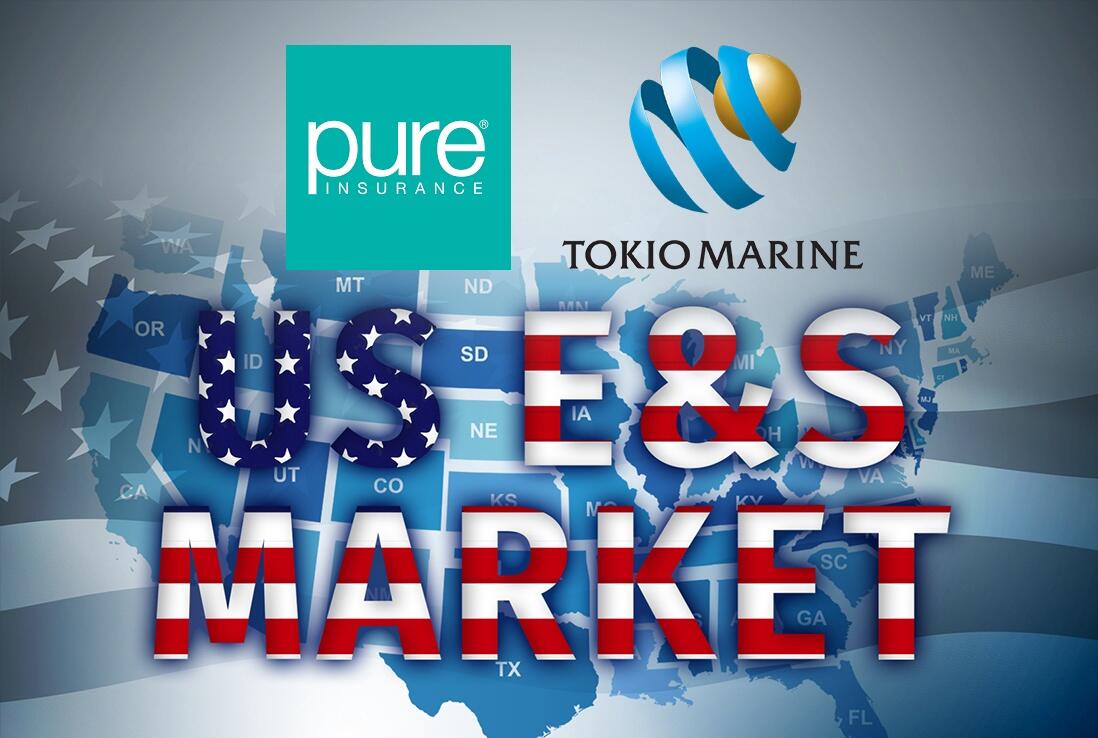 PSE has been assigned a preliminary credit assessment (pca) by AM Best with a financial strength of A pca and a long-term issuer credit assessment of "a" pca.
Initial products offered on the platform will include a California high value homeowners program; various high value homeowners offerings in Alabama, Georgia, Louisiana, Massachusetts, Mississippi, North Carolina, New Jersey and South Carolina; and a group personal excess liability program.
The California HNW market has seen retrenchment from a number of carriers on an admitted basis, including AIG in December last year as first revealed by this publication.
Meanwhile, a number of East Coast states are also seeing retrenchment from admitted carriers following elevated loss activity and a resetting of appetites for cat risk.
PSE has been set up as an Arizona-domiciled domestic surplus lines insurer using the reciprocal exchange structure that has been at the heart of the HNW specialist.
The reciprocal exchange has initial capital backing from Privilege Underwriters parent Tokio Marine with its surplus to be built up over time by member contributions. It is expected to secure a strong financial strength rating from AM Best and begin to accept members this spring.
Privilege Underwriters subsidiary PURE Specialty Risk Management (PSRM) will serve as attorney-in-fact to manage day-to-day insurance operations at the exchange. Underwriting profits or other surplus gains can be allocated to member savings accounts over time.
PSE is the second non-admitted business launched by Privilege Underwriters. PURE Programs was launched six years ago and has an inception to date loss ratio of 40 percent on almost $500mn of earned premiums from a portfolio of higher risk properties.
Admitted carrier retrenchment
In a statement, Privilege Underwriters said the need for non-admitted solutions has been exacerbated by a number of admitted carriers contracting in major markets.
The retrenchment has been driven by the combination of historical profitability challenges, regulatory restrictions around pricing and portfolio management, the rising frequency of cat weather events and concern over the future impact of climate change.
Commenting on the launch, PSRM and PURE Programs president Mark Galante said: "PURE Programs, a MGU, was created to provide a solution to PURE members and other high net worth families with hard-to-place exposures that don't fit the narrow underwriting guidelines or rate and form constraints of an ultra-preferred admitted exchange.
"PSE will allow us to create an abundance of additional solutions that will complement those manufactured in our MGU while leveraging the tremendous benefits of the reciprocal structure."
The California high value homeowners program has been designed for primary and secondary homes with replacement values of $1mn or more and will focus on "high-quality risk profiles recently dislocated by carrier contraction".

The various offerings on the East Coast have been created for owners of high value homes and condos that have specific, challenging exposures including frequently rented-to-others coastal locations and prior losses.
Meanwhile, the group personal excess liability program will be sold as a voluntary benefit in two distinct offers.
An "employees of" offering is available to firms with a concentration of high earners, such as large corporations with large C-Suites, private equity and venture capital firms and select law practices.
An "excess over excess" offering is targeted at existing group excess policyholders that need higher limits either due to carrier contraction or because they are not available elsewhere.
Privilege Underwriters chief risk officer Dave Logan highlighted several new MGU partnerships introduced by the group last year and said that in 2022 it will "carefully allocate PSE capacity to many additional areas in need".
The two existing operating units of the PURE Group of Insurance Companies were upgraded to financial strength of A+ by AM Best last April after they secured additional financial support from Tokio Marine.
Tokio Marine bought Privilege Underwriters, which is known as PURE Group, from investors led by Stone Point Capital and KKR for $3.1bn in a deal that closed in February 2020.
The Insurer comment
The retrenchment of admitted carriers from areas of the US personal lines market – including high net worth business in California – has been driven by a number of factors, including a reduced appetite for catastrophe risk.
That is creating opportunities for others that can find the right structure and capital with the appetite to support them.
E&S platforms provide the freedom of rate and form that contrasts with the restrictions admitted carriers operate under.
And the increasingly popular reciprocal exchange structure is being utilized by a growing number of entrants into homeowners markets in the US.
We expect more to follow, especially in distressed markets like Florida or capacity constrained states like California.