ProSight set for pivot to specialty verticals model under new ownership
Newly taken private ProSight Global is creating a vertical structure largely focused on the specialty E&S market that will include the build out of property, primary/excess casualty and professional lines offerings and addition of senior underwriting executives to run them, The Insurer understands.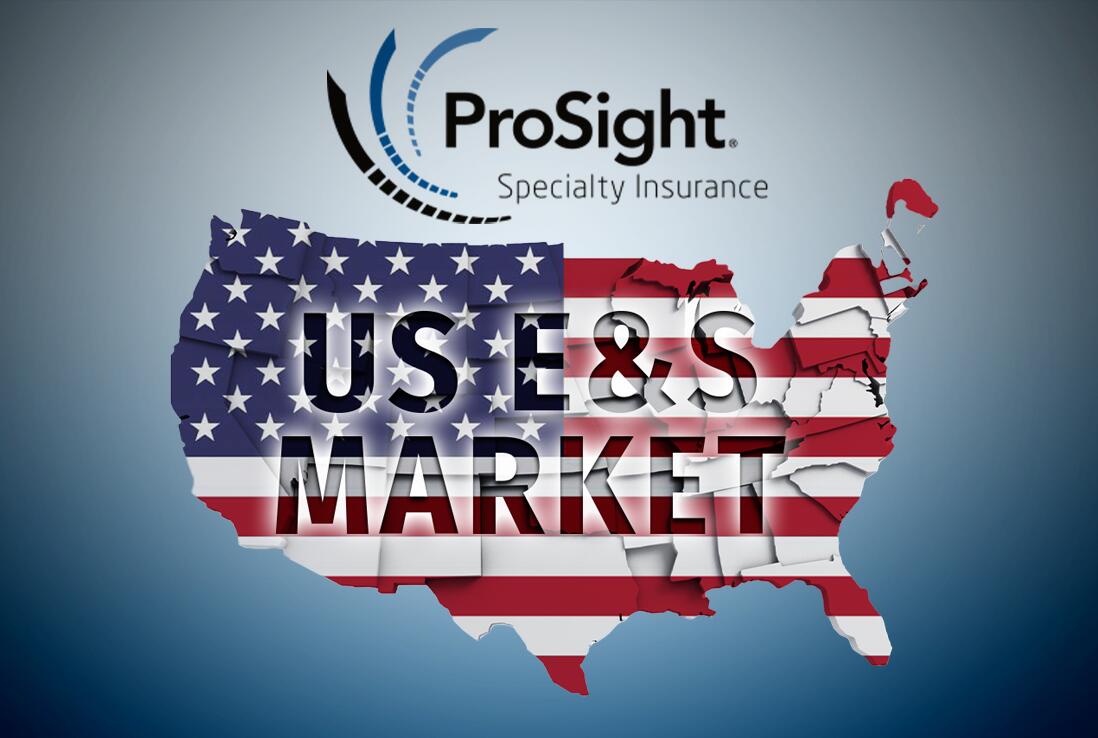 The pivot represents a transformation from a largely program-focused company to more of a traditional specialty model as a product-driven carrier highly focused on distribution, largely through the wholesale channel except in areas that are primarily retail only.
According to sources, the specialty E&S product strategy will dovetail with the US insurer's existing programs focus as those offerings are aligned with the new product verticals.
A third prong of the strategy is expected to see the Morristown, New Jersey-based carrier also build out its binding authority capabilities to address what it sees as a significant opportunity in that space.
As well as the build out of the E&S brokerage market-focused business and binding authority capabilities, ProSight remains fully committed to its program business and will strategically utilize its established expertise and presence in the segment to allow it to attack the market from all the angles that specialty distribution are also investing in.
The approach closely aligns with distribution partners, as the operating models of the largest wholesale firms typically have transactional brokerage, binding authority and programs units.
The close of the $586mn acquisition of ProSight by private equity firms TowerBrook and Further Global Capital was announced earlier today with former Navigators president and CEO Stan Galanski unveiled as chairman of a high profile board.
As previously reported, former Aspen and Validus executive Jonathan Ritz has been appointed CEO of the carrier as it repositions to build out its specialty book of business as an E&S-focused company that will largely distribute its products through the wholesale channel.
ProSight has an existing book of around $900mn of premium that has a strong programs focus. By business line casualty represents around 86 percent of the portfolio, which is primarily written on an admitted basis.
Under Ritz and the new leadership team he is putting together, that business mix will see a meaningful pivot.
The carrier will build out on the existing portfolio in areas such as entertainment where it has a strong franchise and a market opportunity following the retrenchment of other players.
E&S product suite
But the main initial focus will be on adding E&S product capabilities that will largely be distributed through the wholesale channel in a market that is benefiting from its strongest ever tailwinds.
ProSight is expected to target the small to middle market segment of specialty insurance, rather than venture into large limit risk management business.
In property that means it is likely to build out more of a traditional E&S play for smaller to middle market risks, focusing on accounts with TIVs below $250mn and largely under $100mn, with relatively modest line size and capacity deployment.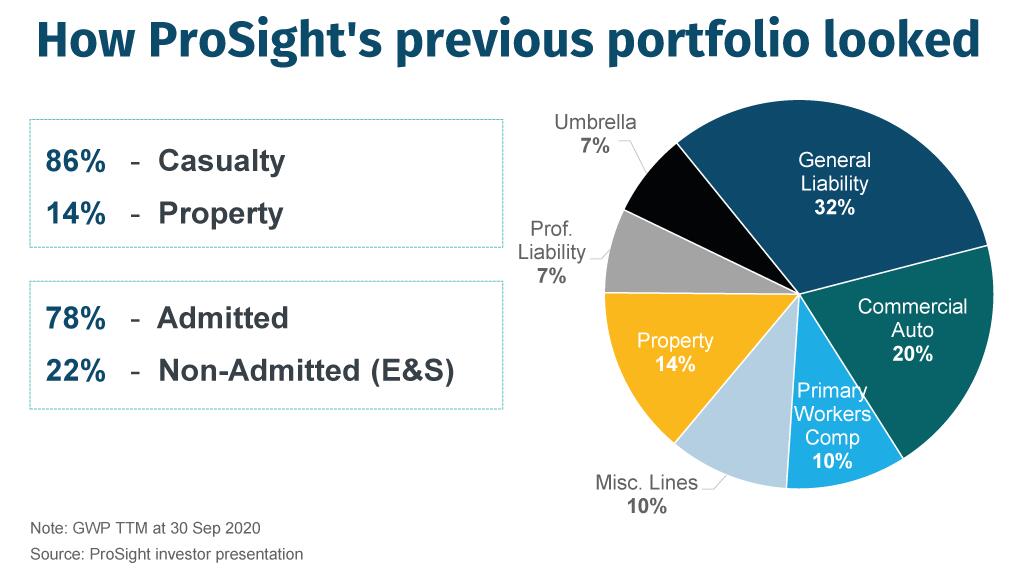 It would look to build a balanced portfolio of cat and non-cat business and use its program capabilities to participate in areas like shared and layered excess placements.
The insurer is also expected to build out an E&S casualty vertical including primary and excess products, as well as a professional lines vertical – an area that tends to have more of a mixed distribution between wholesale and retail, as well as admitted and non-admitted depending on the sub-segment.
ProSight has already been recruiting ahead of the repositioning. In April this year it hired Keith Lavigne from Everest Insurance, where he had been head of financial lines.
Binding authority
As well as building out its specialty capabilities with product verticals and bringing its programs business into the structure, the insurer will build out a binding authority business.
The segment has been widely identified as an area ripe for consolidation by distribution partners, with carriers racing to adjust to the new landscape.
The challenge of the business is to find the most efficient model to underwrite and place it. Ritz has experience of running binding authority businesses, including at Validus Specialty, where he oversaw the Western World acquisition.
ProSight is expected to invest in technology to minimize transaction friction with its distribution partners, as well as to build out leading risk management, analytics and pricing capabilities to help it to underwrite, and to create operational efficiencies.
High profile board
Ritz and his management team will be able to lean on a wealth of experience as well as distribution and reinsurer relationships after the insurer unveiled a high profile board as the buyout closed.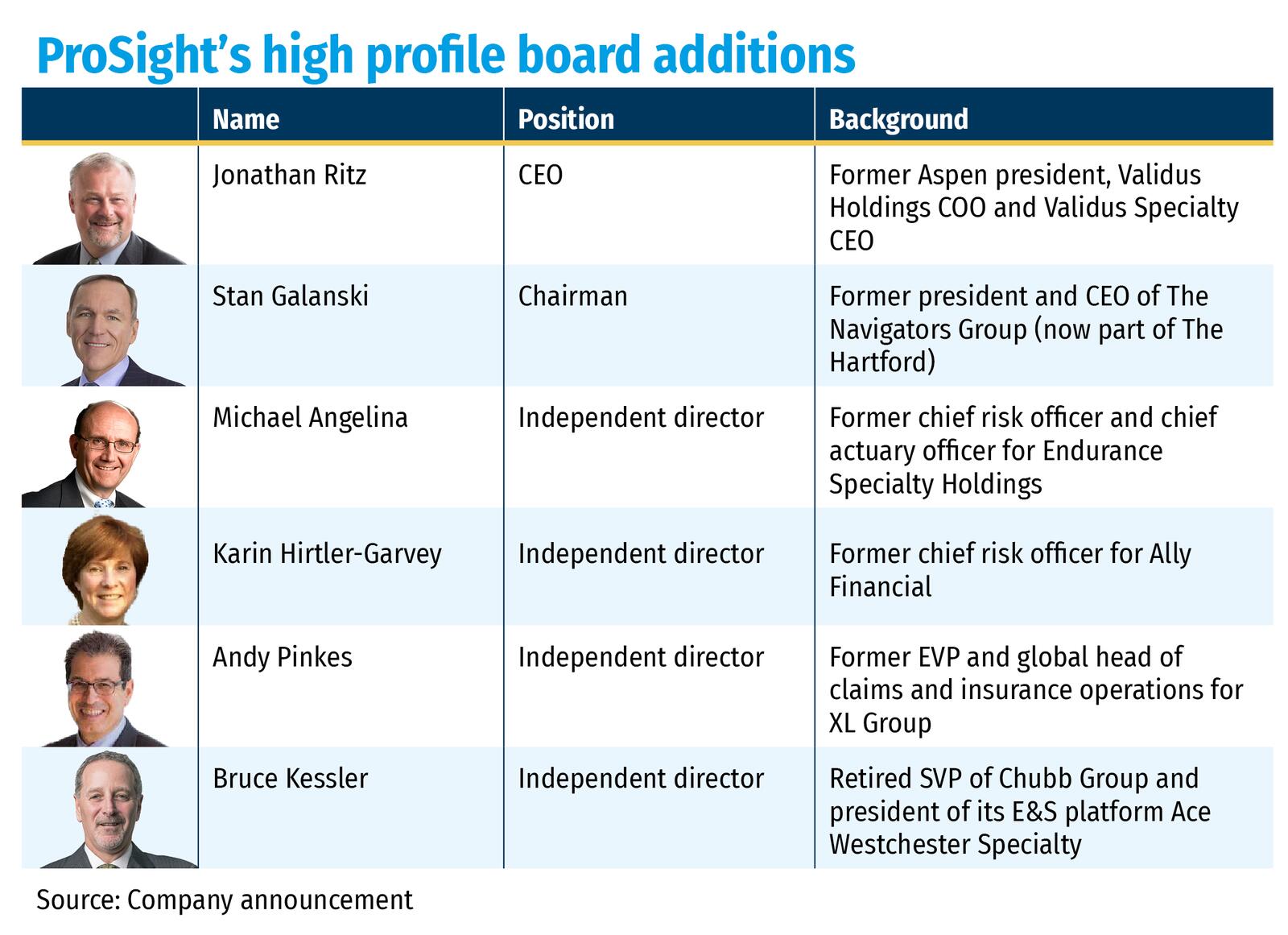 As well as Galanski as chairman, non-independent directors include Bruce Kessler, the former president of Chubb's E&S business Ace Westchester Specialty.
The board also includes Michael Angelina, former chief risk officer and chief actuary officer for Endurance Specialty; Karin Hirtler-Garvey, former chief risk officer for Ally Financial; and Andy Pinkes, former executive vice president and global head of claims and insurance operations at XL Group.
Capital and M&A
Sources said that the buy-in from TowerBrook and Further Global Capital did not see an injectional of new capital to the carrier subsidiaries of ProSight.
However, the previously announced legacy transaction with Enstar is expected to free up significant capital to support growth under the new specialty strategy.
The deal sees the Bermudian provide a loss portfolio transfer for $500mn of workers' comp and excess liability reserves and a $250mn general liability adverse development cover relating to 2019 and prior years business.
In hard market E&S conditions, ProSight also has an opportunity to be able to grow book value and capital through retained earnings.
Although the prime focus of the insurer's strategy is to expand organically by adding underwriting expertise and growing into its new specialty product verticals, sources said that M&A will also be considered to speed up penetration.
That would likely include opportunistic plays and bolt-on deals, they added.