Ryan calls on industry to hire younger and more diverse candidates
E&S Insurer Lifetime Achievement Award winner Pat Ryan has urged the industry to recruit a younger and more diverse workforce to help fill its ranks.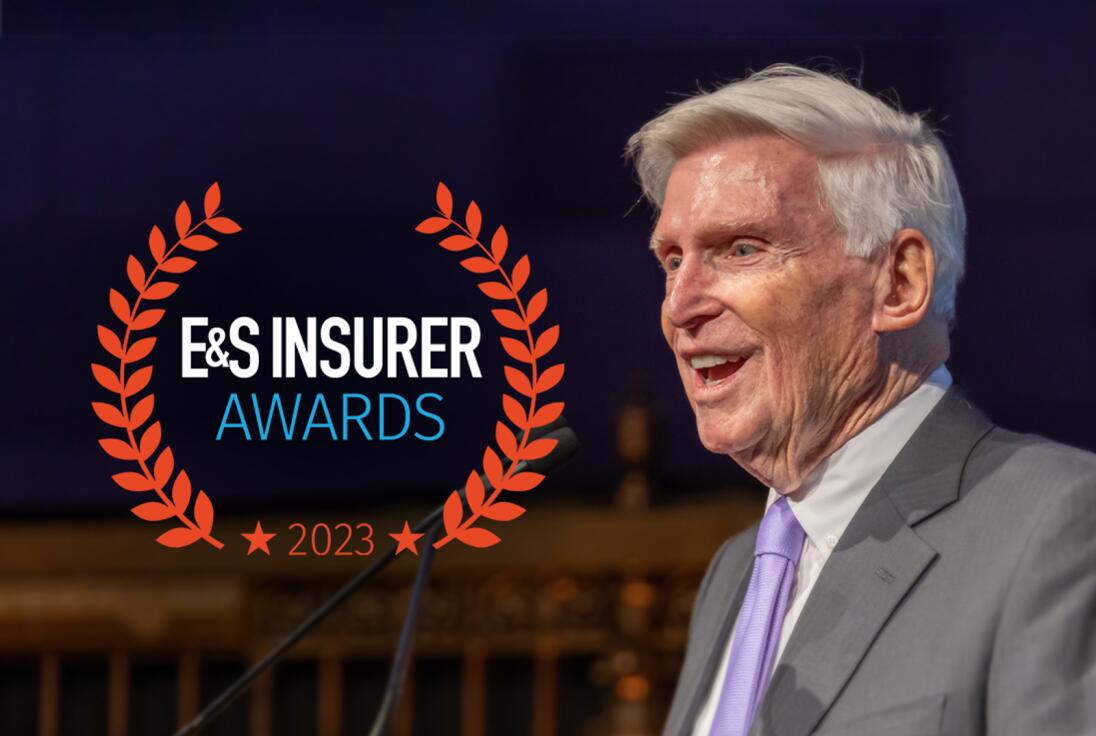 The Ryan Specialty chairman and CEO was speaking as he accepted the award at the inaugural event on Wednesday evening in New York City, just after Westfield Specialty president Jack Kuhn received the award for Outstanding Contributor of the Year.
In his acceptance speech, Ryan said "talent is what this industry is all about".
"This is a great industry. We attract great people, but we don't attract enough. We need so many more," the executive said.
"Young people are really doing great things in our industry, and we have to keep attracting more of these great people into our industry because the needs are so great and the opportunities are even greater," he added.
Ryan acknowledged that the industry is working hard to improve its diversity, but said more needs to be done.
"We're all focusing now on diversity, and it's about time. When I look around this room, there are so many great people, but it's not nearly diverse enough.
"I know you're all working hard to bring diverse candidates and diverse opinions, diverse perspectives, diverse talents, and we really need that."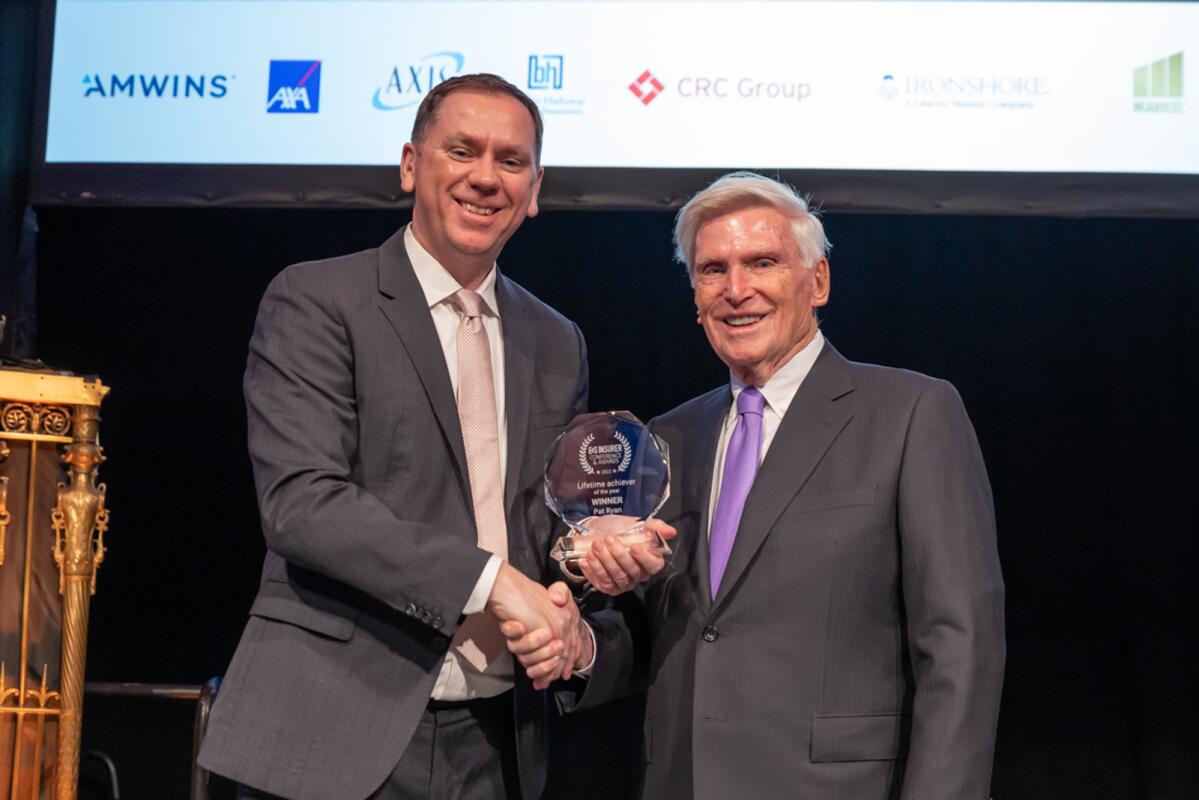 During his speech, Ryan also thanked his wife Shirley and his colleagues for their support in helping build out Ryan Specialty, the wholesaler the executive established in 2010 after he retired from Aon, the global broking giant he founded.
He singled out Tim Turner, the president of Ryan Specialty and chairman and CEO of RT Specialty, for particular praise.
"I wouldn't be up here without having Tim join me back in 2010 and helping to build this great organisation," Ryan said.
Kuhn recognised for Westfield Specialty build-out
Also on the night, Kuhn, the president of Westfield Specialty, was handed the award for Outstanding Contributor of the Year.
Kuhn, a former Chubb, Axis and Vantage executive, was recognised for the significant progress made in building out Westfield Specialty during 2022.
After accepting the award, Kuhn thanked Westfield Specialty's Ohio-based parent Westfield "for having the trust and faith in following my vision".
"At times maybe they thought I was crazy at how fast we were moving but it's been a really exciting year for us and I'm very proud of what we've been able to accomplish," Kuhn said.
"I want to thank my family for allowing me to come back one more time," he added.
Kuhn also thanked Westfield Specialty's brokers and partners for backing the business.
"You guys have been phenomenal for us in the sense of the support and the faith that you put into us and that's not something that we take for granted."