Sanders: Markel will walk away from inadequately priced business
As pricing and terms and conditions start to soften in certain E&S professional liability and casualty lines, Markel's Bryan Sanders has said it is imperative rates remain ahead of loss costs with the executive warning the carrier will walk away from business that does not meet its expectations.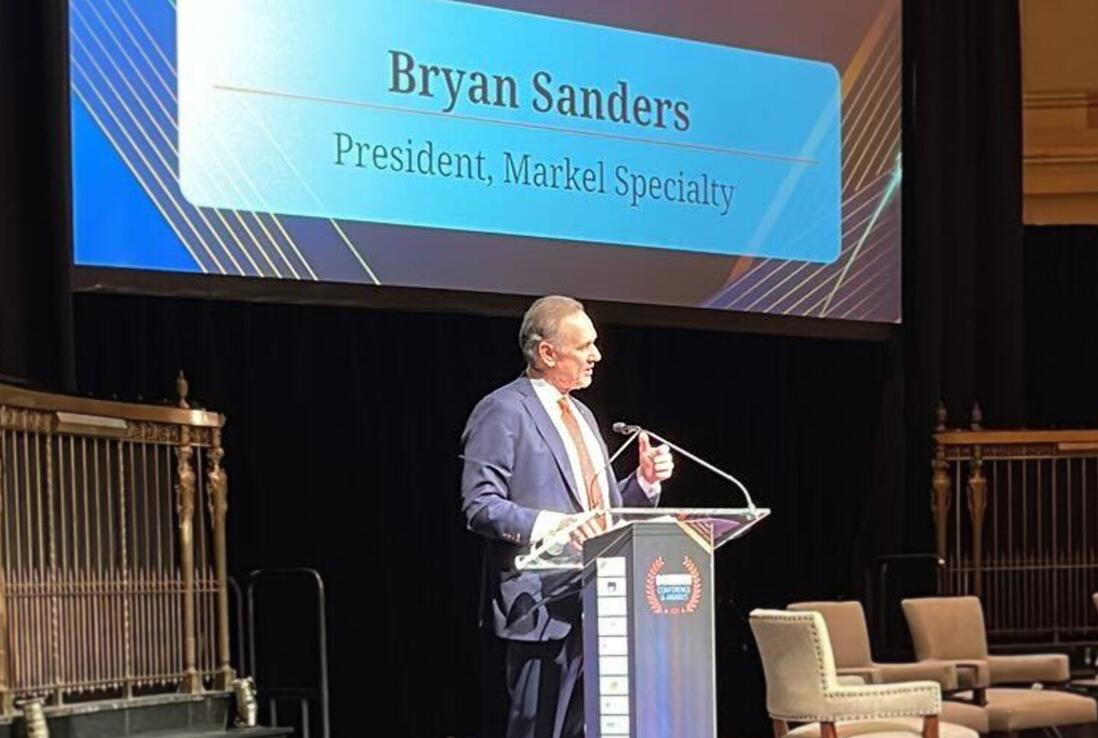 Speaking during the inaugural E&S Insurer Conference in New York City on Wednesday morning, Sanders, the president of Markel Specialty, said the current risk environment is potentially the most challenging of the past 45 years.
"We're dealing with the war in Europe, the aftermath of the pandemic, social unrest, cyber risk and some other major risks like supply chain issues, workforce disruption, climate change impacts, the threat of recession and now banking industry concerns," said Sanders.
The market is also having to contend with major macroeconomic factors such as economic and social inflation, which, Sanders said, "are planting the seeds of extended uncertainty".
The litigation environment is another factor, with legislative and judicial outcomes leading to larger awards and higher settlements, Sanders said.
"Claims in the hundreds of millions of dollars, and in some cases billions of dollars, have been in the news," Sanders highlighted.
These issues are particularly impacting professional liability and excess casualty, Sanders said.
Despite these challenges, Sanders said there is "a nuanced transition" from hard to softer market conditions in some sectors, depending on the product and geography, notably in third party lines.
Sanders questioned the sense of that softening.
"Based on the macro issues I've mentioned, there's never been less certainty about right now," the executive stated.
"But what I can say with absolute certainty is that the industry needs to stay ahead of its loss costs.
"To navigate the current market, it's important to maintain appropriate rate increases to cover loss trends and offset the potential impacts of inflation," Sanders said.
The Markel Specialty president noted that beyond rate increases, the market must utilise its other underwriting tools – terms, conditions, attachment points and, "most importantly", risk selection.
Sanders said that Markel has been "disappointed" to see price competition return in certain lines of business.
"With very few exceptions, we see absolutely no justification for price decreases," Sanders stated.
"We are going to continue to push for what we believe are must-have rate increases and we are prepared to walk away from business that's not adequately priced.
"We hate losing our renewals, and every person in this room hates losing their renewals, but at some point, if we see terms, conditions and pricing almost crashing on an individual deal, we have to walk away. And I would advocate that our industry as a whole continue to act with discipline in this area," Sanders detailed.
"Economic and social inflation are more challenging than we have seen in many years, but addressing these issues in a smart, systematic way can help us manage our business for long term growth," he added.